The ConcernTrak Difference
Background
ConcernTrak was founded by David Rosenthal. During a 20-year career in the food industry he witnessed several major food recalls and recognized the need for improved food safety compliance and traceability systems. This firsthand experience exposed the industry's existing systems as outdated and inadequate, resulting in the loss of corporate revenues, brand reputations,
and human lives.
---
The Challenge
Paper-based systems used by most food manufacturers are unreliable, and ineffective.
Compliance record keeping is a burdensome task, taking up time, money and resources
Financially focused inventory management systems are ill suited for traceability requirements.
Food safety certifications and inspections are the gold standard for food safety worldwide yet fail to protect businesses from product recalls and related lawsuits.
---
The Solution

A threefold solution consisting of: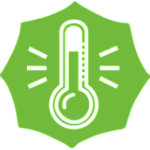 C-DEGREE
C-Degree automates the monitoring of holding temperatures 24/7 to safeguard temperature sensitive inventory, reduce labor costs and provide easy retrieval of data for regulatory purposes.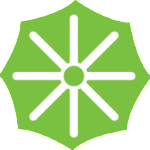 C-SHIELD
C-Shield is an automated food safety record keeping system that enables the user to document compliance with a food safety (HACCP) plan, eliminating the need for paper and clipboards.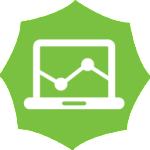 C-TRACE
C-Trace is an electronic, real-time system that tracks raw materials and their respective lots from receiving through production to the finished goods shipped to customers.
ConcernTrak's proprietary solution merges the data from all these programs throughout the manufacturing process. This integration of different data sources:
Mitigates risk and losses from spoiled inventory and cross contamination.
Provides critical data for regulatory agencies.
Saves time to effectively conduct a recall when every minute counts.
Significantly reduces the size, scope, and cost of a recall.
Enables root cause analysis to proactively address ongoing food safety issues.
---
The Result
Provides a scalable and affordable system for any size company.
Allows the customers to install ConcernTrak systems at their own pace and in accordance with their most pressing concerns.
Proactively identifies system deficiencies (product spoilage and cross contamination) before they become a public problem.
Reduces the risks of a "total" recall and limits it to a "surgical" recall of only the contaminated product.
---